The equipment of the Iris-Mec range to operate in complete safety and speed.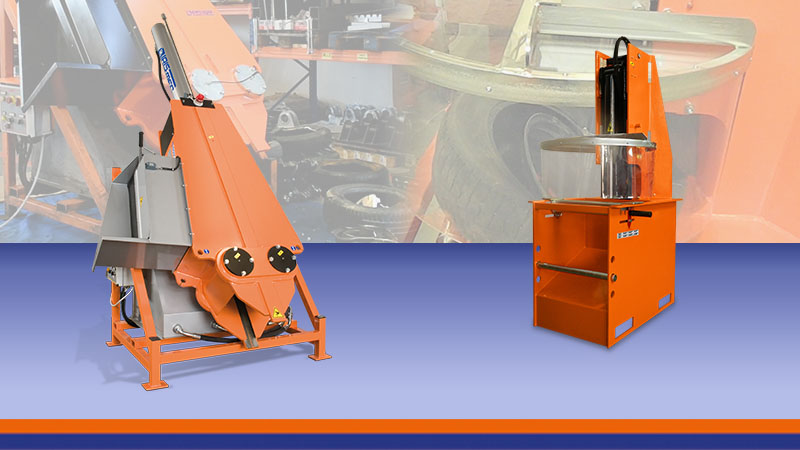 Iris-Mec has dedicated a range of products for the separation of non-reusable tires: the SR Wheelpress and SG 2 Tire remouver.
SR Wheelpress Line
SR for the quick separation of the tire from the rim, with manual or automatic system, reduces the volume of the rims by at least ¾.
It does not require positioning and centring of the rim. Processes 90-120 tires per hour from a minimum diameter of 12 "to a maximum of 21".
The entire working process is performed in the metal case, ensuring safety for the operators.
SR is available in four versions, to meet the needs of each customer.
For information on Tyre separation equipment:
Follow us on social media to stay up-to-date on the latest news: