"EC Line": A range of products for the easy handling of cars and the optimization of working times.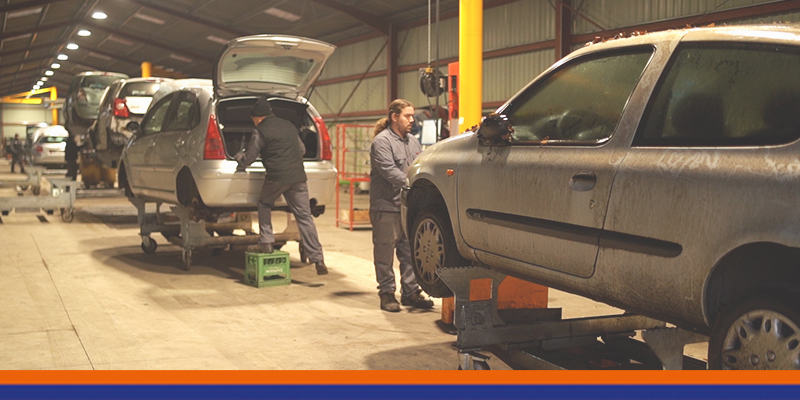 >Iris-Mec developed the "EC line": complete depollution units with mobile lifts and revolving systems. With the aid of trolleys, you can quickly and complete safety set up the cars for the depollution and the disassembly.
This line reduces the working areas and the risks of handling, limiting the use of the forklift.
For more information: